Here is a beautiful pocket of fluid around this 30week baby's face. This is why we encourage our moms to drink, drink, and drink some more. We must have a pocket of fluid around the face to get the best pictures we can get. Now just because you drink does not mean that your body will put it around the face, it could be that your fluid ends up around the baby's butt or feet but it is does give you a much better chance of getting good pictures if you DRINK for SEVERAL days before your appointment NOT just the day of or before. Thanks to this mom for drinking:)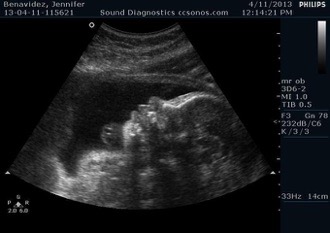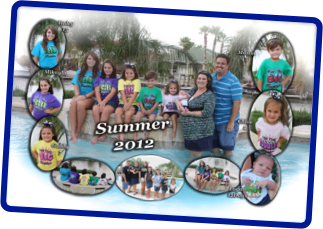 MIKE AND MELISSA HAVE HAD THEIR BABY!  LOGAN WAS BORN 8-29-12 AND WEIGHED 8LB 4 OZ.  THIS PICTURE IS THE WHOLE NEW CREW!  THE OLDEST CHILD IS NOT IN THE PICTURE NOW BECAUSE HE IS PURSUING HIS DREAMS AT UNO (UNIVERSITY OF NEW ORLEANS).  GOOD LUCK TONY!
PLEASE FEEL FREE TO CLICK AROUND AND LEARN ALL ABOUT US AND OUR SERVICES.  
If you want to see what others have said about us you can visit our Facebook page OR visit the Reviews page to see what others have commented.
If you would like to see sample ultrasound pictures that we have taken, please visit the 4D Samples or Before~Aftersection.
ALL PACKAGES INCLUDE ONE FREE PHOTOGRAPH OF MOM AND/OR EVERYONE WHO ATTENDED WITH MOM WHICH WILL BE EMAILED.  ADDITIONAL PICTURES CAN BE PURCHASED.